Kristina Tuxhorn (Owner/Dance Instructor) has been with BC Discoveries since they opened in 2002 and took ownership July 2009. Tuxhorn graduated from The Penn State University in 2005 where she received her BA in Integrated Arts with a focus on Dance & Theater and a minor in Kinesiology. While at Penn State, Kristina was a member of the dance company and acted as a student teacher for 3 years in the dance & theater departments. Kristina has studied both locally and as far as the renowned Bolshoi Ballet in Russia. She is a former member of the Philadelphia Ballet and has performed in, choreographed and directed countless ballets and musical theater productions such as Working, Seussical, Joseph and the Technicolor Coat, The Nutcracker, Sleeping Beauty, Newsies, The Wizard of Oz, For Colored Girls and Anything Goes. Tuxhorn also has worked for The University of the Arts, the prestigious Governors School in NJ, The National High School Dance Festival based out of Miami, and the Kelsey Theater of NJ.
Gwynne Frishmann (Acting/Voice) has been the stage manager for BC Discoveries since they opened in 2002. She currently works as the Administrator of Trevose Day School and is the Director of their summer program. At Trevose Day School, Gwynne has worked with the music teacher to bring a performing choral group to the school and runs a theater program during the summer. She also has much experience in Community Theater. Gwynne has performed in numerous productions such as The Wiz, Guys and Dolls and Anything Goes.
Gab Crespo (Ballet) has 15 years of classical ballet training, with pointe, modern, and jazz as well. She actively participated in musical theater and choirs from middle school through college, and is an avid lover of live music. Gab attended TCNJ, where she earned a BS in Health and Exercise Science with minors in Music and Psychology (not to mention her Zumba Instructor License!). As a Certified Strength and Conditioning Specialist, she works as a Performance and Wellness Coach at George School, where she teaches PE and conducts personal training sessions for students, staff, and community members. Gab hopes to share her love of fitness and movement with all of her dancers!
Shaina Harris (Twinkle Stars, Hip Hop) has been experiencing a love for movement since birth. By the time she reached the age of 12 she realized she didn't just love dance, she had a true passion for it. While locally dancing throughout middle and high schools, she sought after additional ways to be on stage by joining several community theatres, and choirs. After graduation, she enrolled at Point Park University in Pittsburgh where she studied as a Dance Major. In addition to performing, Shaina found a love for instructing kids, and did so at several dance studios locally, and in Pittsburgh, Pa. Fulfilling her passion, she decided to continue her education in New York City. Her dedication and hard work lead her to a highly sought after intensive performing arts program and eventually a "job" as a dancer on cruise ships and a movie! Since then, Shaina has started a family and has been pursing health and fitness. Currently, Shaina is a health and fitness coach and her true passion is guiding others, especially children, to be the greatest they can be through a healthy lifestyle and movement!
Kristen Brown (Twinkle Stars, Lyrical, Dance Theater 2, Tap, TOPC Bronze, TOPC Silver, Adult Tap) is thrilled to be back for her third year at BC Discoveries!  She holds a degree in Theatre and Dance from James Madison University with a concentration in Musical Theatre.  Following graduation, Kristen traveled to all 48 continental states as Ruth in the musical Thoroughly Modern Millie.  She also starred opposite Glee star and Tony nominee Jonathan Groff as Shelley in Batboy the Musical!  Kristen continues to perform professionally, and has appeared in various productions at the Fulton Opera House, Media Theater, and Walnut Street Theatre to name a few.  She is currently the choreographer for Neshaminy High School and has served as the choreographer for the Neshaminy Summer Stock and Theatre Workshop programs for five years.  Some of her favorite shows to choreograph include Carousel, Les Miserables, Guys and Dolls, Mary Poppins, and Pippin.  Kristen has danced for Broadway greats Donna Drake and Tony-nominated Joey McKneely. Kristen is a proud member of Actor's Equity.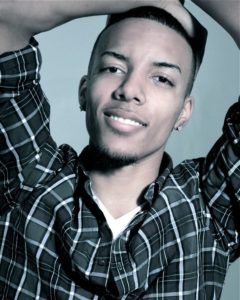 LaVon Patterson (Hip Hop) a native of Philadelphia, PA started his dance training at Broadway Dance Center in Manhattan, NY. To further his dancing he attended the Creative & Performing Arts High School in Philadelphia and went on to receive a full scholarship from the University of The Arts where he received a BFA in Jazz Dance Performance. He was trained to be a versatile dancer and focused on jazz, ballet, contemporary, and hip- hop. LaVon was assistant choreographer to Brian Thomas for Michael Jackson's 30th Anniversary Special in 2001 at Madison Square Garden and worked with artists such as Usher, Destiny's Child, *N, Sync, J-Lo, and even the late King of Pop himself. Since then he's traveled around the World dancing in music videos, national commercials, and award shows. LaVon has had a passion for teaching and entertaining from a young age and one of his goals is to transform lives through music, movement, and the groove. His purpose is to dig deep into the hearts of his students to help them express their individuality through the celebration of dance.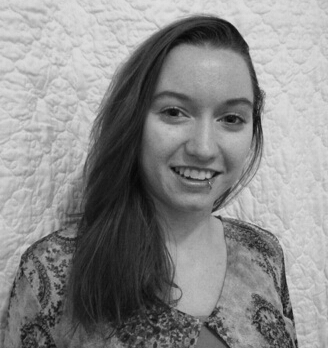 Kait Caro (Acro and Stretch, Strengthen, & Technique) attended her first dance class at the age of three and has not stopped moving since. After growing up in various studios and gyms in the Bucks County area, she went to Wilkes University, where she graduated cum laude with a bachelor's degree in Business Administration. During her undergraduate study, she was showcased as a dancer in productions such as Tommy and the emerging choreographer's show. She has spent her postgraduate life working full time while teaching various styles of dance to all ages. Kait is quite excited to start another year with the BC Discoveries family and looks forward to passing along her passion for dance and movement!
Kiera Gross (Ballet/DT/Tap) is a classically trained dancer and excels in many styles of dance such as Ballet, Jazz, Hip-Hop, African, Modern, and Tap. She started her training at Joan Harris Dance Centre in Luzerne PA. Kiera attended AMDA NYC conservatory for dance and is now in the process of achieving her BFA from Temple University. She loves sharing her creativity, passion, and knowledge with her students and is excited to be teaching at BC Discoveries.
Tatiana is excited to join the BC Discoveries staff! She graduated from Millersville University where she received her BA in Multidisciplinary Studies with a focus in Theatre and Studio Art. While at Millersville she was involved in many musical and play productions, as well as being a board member of the thespian club and Footprints dance ministry. After graduating, she fulfilled her childhood dream of working at Walt Disney World. For six months she relocated to Orlando, Florida to participate in the Disney College Program Internship as a Children Activities Hostess. Since then, Tatiana has taught at Broadway Break Thru Workshop Intensive. She also was a SpFX Makeup Artist at The Valley of Fear and Site Director at Champions Childcare, and currently is an Art Instructor at Painting with a Twist Studio in Bensalem. She enjoys working with children and introducing them to the joy of the arts!
Kristen Hammond is so excited to join the BC Discoveries family. Kristen is currently getting her Masters and professional license in Clinical Counseling from Chestnut Hill College, with which she hopes to use to integrate the healing properties of movement into traditional therapy. She has been dancing for over 15 years and is always dancing, no matter the place! Her styles include jazz, hip-hop, ballet, and more recently aerial and contortion. Kristen is looking forward to bringing her love of dance into the lives of the BCDTA Twinkle Stars!